Stains are a part of life whether it is a food disaster, beverage spills, or muddy shoes but you don't have to live with them! Knowing stains will happen is one of the first steps in being prepared to treat them.
Act Quick- The best time to remove a stain is immediately. The longer the stain soaks in the more difficult it is to remove.
Know what you are dealing with- Know what kind of stain you are dealing with. For example is it a water or oil base stain? Knowing this can help you determine what product you should be using to extract the stain. Preview the list below to see what products to use for water or oil based stains.
DO NOT RUB- Remove as much of the stain as you can by blotting, brushing or scraping. Do not rub it in because it can
fray the fibers of the fabric, allowing the stain to penetrate more deeply, making it that much more difficult to remove.
Test- Test all fabrics and carpets before cleaning by spraying a small amount of Chem-Dry Professional Strength Spot Remover or Chem-Dry Grease & Oil Remover on a hidden area, blot dry and observe for 10 minutes. Make sure there is not carpet color removal onto the cloth and that, when dry, there is not a visible discoloration in the area you cleaned.
Outside In- Work on the stain from the outside to the inside to keep it from spreading.
Call a professional- If these suggestions do not help Call Chem-Dry Classic for an expert in spot and stain removal. If they can't get it out no one can!


Water Based Stains use Chem-Dry Professional Strength Spot Remover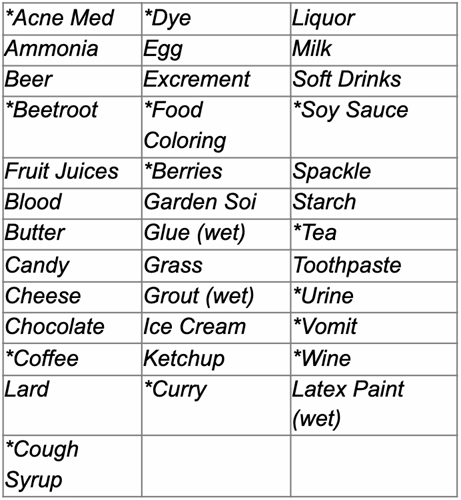 Oil Based Stains Use Chem-Dry Grease and Oil Remover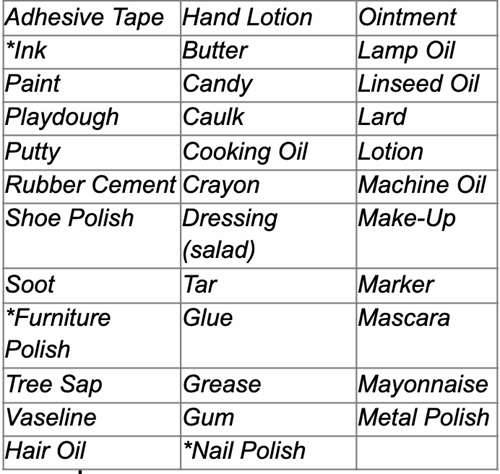 *These items can chemically damage carpet fibers which may require a Chem-Dry Professional's assistance. Please be EXTREMELY careful with ink. For larger spills call (916) 486-8802.
BACK TO BLOGS